ThrivingMarriages.com attracts engagement from primarily young to middle-aged couples looking for resources to help their marriage thrive. This site tackles topics on communication, intimacy, spiritual growth, and commitment and aims to provide couples with encouragement and practical insights for the journey.
Advertising through ThrivingMarriages.com provides you an opportunity to reach influencers in the home who impact the buying decisions for themselves and their family.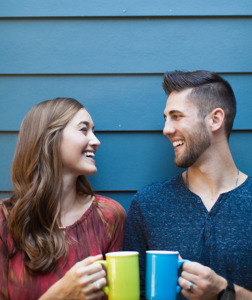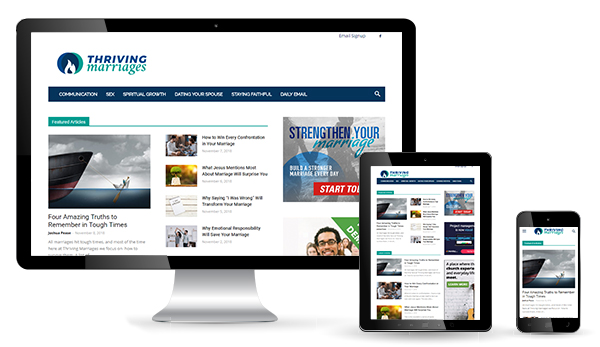 Email Subscribers (US):  40,000
Monthly Visits:  16,000
Monthly Visitors:  10,000
Monthly Pageviews: 30,000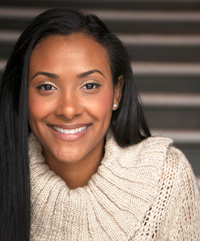 Kerri is about 28 years old and married. She loves the articles on ThrivingMarriages.com, especially the ones that help her grow and deepen her relationship with her husband, such as conversation topics and prayers.
She is family-focused and loves food, tv, and movies. She's always keeping her eyes open for resources that will build her marriage especially in the areas of trust, forgiveness, communication, and prayer.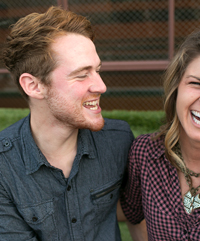 Kyle is 35 years old and married. He visits ThrivingMarriages.com to read articles to strengthen his marriage in the areas of intimacy, conflict resolution, and more. He is also an avid news reader and follows politics, business trends, and sports.
He's always on the lookout for resources that will grow his relationship with his wife and help them have a happier, stronger marriage.
ACCESS YOUR FREE MEDIA KIT
* These fields are required.