SermonQuotes.com engages church leaders through social networking and email. The website is full of uplifting, honest, and profound quotes that are easily shareable. Most users visit for their daily dose of inspiration first thing in the morning.
Advertise to these influencers in the church through email, branding, and more. With a daily newsletter and socially shareable content, SermonQuotes.com is the perfect platform for reaching a highly engaged church leader audience.
Email Subscribers (US):  22,000
Monthly Visits:  44,000
Monthly Visitors:  26,000
Monthly Pageviews:  87,000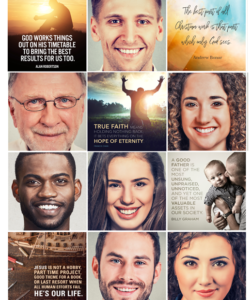 Exclusive opportunity to reach 22,000+ US opt-in subscribers
Highly-engaged audience who loves church leadership resources
Your message direct to their inbox
Reach over 26,000 church leaders
Impression or traffic-based awareness advertising
State of the art tools to optimize your ad for full audience engagement
Reach over 83,000 church leaders
Video views, traffic, and content advertising
Expand beyond just direct followers or target specific niches
ACCESS YOUR FREE MEDIA KIT
* These fields are required.