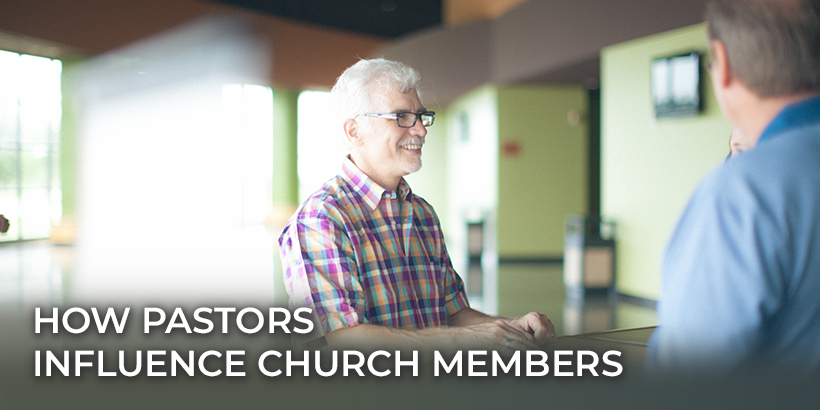 It's easy to see how a pastor's influence affects the way their church members read the Bible and understand their relationship with God. But their influence doesn't stop with sermons.
Pastors are deeply involved in the lives of the people you want to reach. As you focus on reaching pastors, you're not just looking for a sermon shoutout—you're creating a valuable advocate.
We recently explored how pastors help you reach your ideal audience, but now we're going to examine specific areas where Christian consumers take their cues from pastors.
Money
Scripture has a lot to say about how God wants us to use the resources he gives us, and people often look to pastors to distill what Scripture says about money into practical advice.
This means pastors are working one-on-one with congregants and suggesting resources for creating healthy financial practices. They're also steering church members toward outside agencies and financial advisors to help them prepare for retirement, invest wisely, and get out of debt.
They're also helping to choose the curriculum that's being used by other ministries and Sunday school with a financial focus. And let's not forget that pastors have a big influence over the conferences that their parishioners attend.
Entertainment
Pastors, like everyone else, tell people about the things they like. Unlike most of us though, pastors have a platform, and a unique leadership role that makes their endorsements stick.
Church members trust their pastors to recommend wholesome, thought-provoking, and spiritually enriching entertainment. And as pastors seek to keep their teachings relevant and engaging, they often draw from entertainment to provide a context people can easily relate to.
Pastors are always looking for edifying books, music, and movies to use in children's ministry, youth lock-ins, fundraising events, and even small-group gatherings. By aiming directly at the ideal consumers of these products, marketers often miss out on reaching pastors—the most influential brand advocates available.
This is why it's so valuable for those in the entertainment industry to reach pastors.
Community involvement
Most churches desire to have a positive impact on their community. So pastors often advocate for programs, ministries, and products that benefit their church's neighborhood, city, or county.
Some church members want to help, but don't know where to direct that desire. Others may need that desire to be cultivated before they'll be moved to action. But when a pastor points their congregation to local organizations and events, they can quickly enlist an army of volunteers, participants, or customers.
And once church members feel good about the work that they're doing, they begin sharing the word with their friends and families, too.
Relationships
Pastors teach their congregations how biblical and spiritual principles apply to dating, marriage, parenting, friendship, families, coworkers, and other relationships.
Relationships are spiritual minefields. Since conflicts often arise in relationships, church members frequently ask pastors for insight into how to handle them. Pastors want to provide the best insight they can, and that means they have to seek out the resources, people, and organizations that provide wisdom in these areas.
If it's appropriate, pastors may recommend books, conferences, and other products or services that can help their church members be better parents, spouses, employees, friends, and more.
Want to reach Christian consumers? Reach pastors
Faith affects every facet of a Christian's life. And as pastors help their church members grow, they directly and indirectly influence more of the everyday decisions those church members make.
If Christian consumers are your ideal audience, getting a pastor's attention could be one of the best ways to influence the people you want to reach.