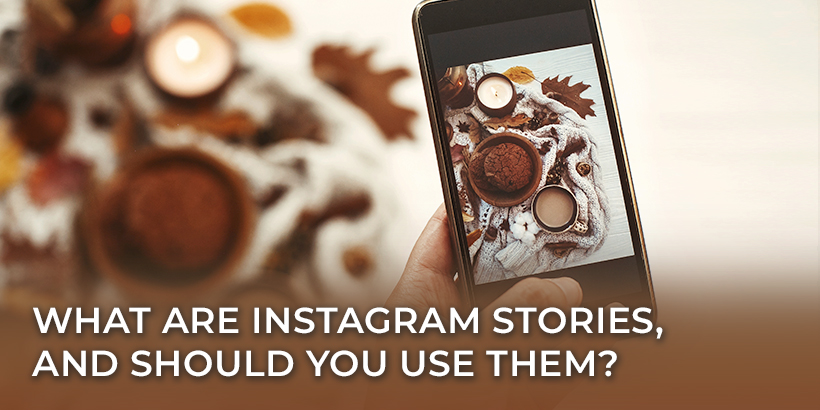 Instagram Stories are short, temporary videos which appear at the top of people's Instagram feeds, and more subtly in your profile, beside every post you share, and in your direct messages. If a story gains traction and catches on, you can also save it as a permanent "highlight" which remains on your profile.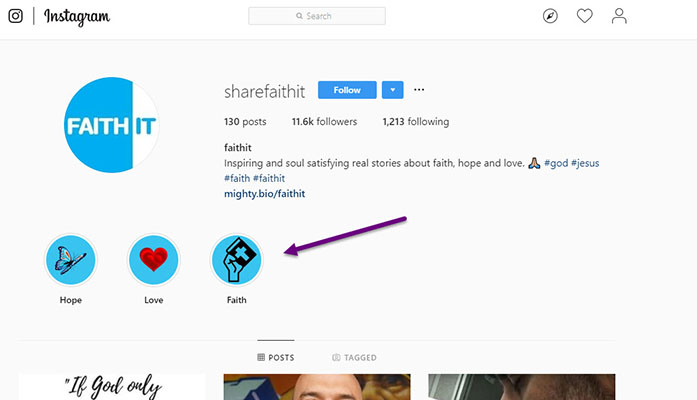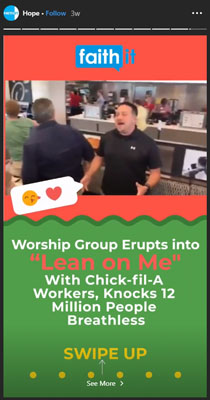 More than 500 million people use Instagram Stories, and one-third of the top stories are created by businesses. Facebook (which owns Instagram) also has its own version of Stories, which functions similarly.
Since they only last 24 hours, stories have lower stakes than other types of content. They're more informal, and that frees people and brands to experiment with different styles and approaches. Nobody expects an Instagram Story to feel like a high production commercial—in fact, that would probably feel inappropriate.
Many brands use them to show their audience "behind the scenes," answer questions, introduce their brand or products, discuss what they're working on, or simply share interesting insights.
So, should you use stories?
If you're on Instagram or Facebook, yes. You should certainly at least try them out.
Here's why.
Engage your audience
Stories offer a unique opportunity to engage your followers. For some Facebook and Instagram users, watching and interacting with stories has almost become the new default way to use social media. Since stories appear above the newsfeed, they give you a chance to capture your audience's attention in new ways—before they even start to scroll.
Instagram Stories also give you the ability to add "stickers," which let your audience:
Take quizzes
Ask you questions
Respond to polls
Donate to a nonprofit
Start a countdown to an event
With stickers, you give your audience more options to interact with your content and engage with you in meaningful ways. You can also tag people and brands, which can lead to more back-and-forth interaction.
It takes a lot of work to write, film, record, and edit high-quality content. But with stories, you just need an interesting idea. Limited time and resources often prevent brands from posting content frequently, but your audience doesn't expect perfection from an Instagram Story—they expect authenticity. They don't want to see actors—they want to see you, and the faces behind your brand.
Your sales reps, product experts, thought leaders, and content creators represent a wealth of potential content. If you reserve all their insights for blog posts and sales calls, you're missing out on regular opportunities to engage and grow your audience.
Reach new people
Stories aren't just for your current audience. Like all social content, stories can reach new people when your audience interacts with them. But there are also stickers that can help you expand your reach to people who don't follow your brand.
The "location" sticker, for example, lets you tag a location—such as the city where your upcoming conference is taking place—and then your story appears above the feed for that location.
The hashtag sticker works the same way, which means when there's a relevant conversation in your space, you have another opportunity to seize and build on the momentum around that hashtag. This is especially useful for more niche hashtags, like one associated with a conference you have a booth at. (In fact, a story is a great way to highlight your booth and talk about what conference attendees can do there.)
Drive traffic to your website
One of the biggest challenges brands have always had with Instagram is how do you get people to your website. The "link in bio" technique doesn't take most brands very far. (It's probably more trouble than it's worth.) But if you have more than 10,000 followers, you gain access to Instagram's unique "swipe up" feature, which lets you link to your website directly from content like stories.
That means you can use a story to highlight a product or service and then add a clear call-to-action that's simple for your audience to act on. And remember: you can choose to make stories permanent, so you could essentially create a catalog of products or services which people could explore when they look at your profile. In that way, Stories could be one of the most effective types of content you can share on Instagram.
How will you tell your brand's story?
Whether your organization uses Instagram, Facebook, or both, stories are a simple, convenient way to show people who you are, what you do, and why they should care. It's a chance to showcase your brand's personality and expertise, while tapping into new ways to engage your audience.
So maybe it's time you gave stories a try. They only last 24 hours, and no one expects a cinema-worthy production—so what do you have to lose?