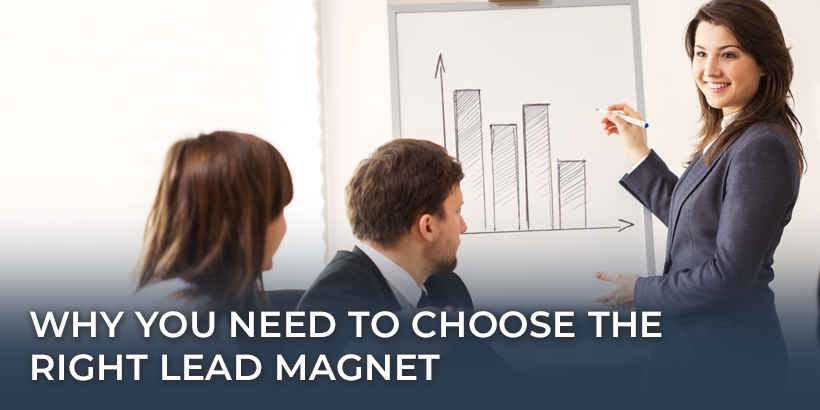 You spend a lot of time trying to target the ideal audience for your lead generation campaigns. But once you find a good audience, you need the ideal offer for that audience.
The right lead magnet makes your campaign a lot more effective. But choose the wrong one, and you'll have a hard time getting your money's worth. You don't need to create a new lead magnet for every audience you want to advertise to, but you should have a handful you can choose from depending on the kind of people you're targeting.
We've talked before about how to choose the right lead magnet, and now we're going to dive into why that's so important.
For starters, let's look at some of the main types of lead magnets (or as we often call them, premiums) and talk about what they're best suited for.
Different types of lead magnets do different jobs
Depending on who you're trying to reach and the problems they're trying to solve or aspirations they're aiming for, your lead magnets may look very different from each other. A seminary professor is going to have different interests, questions, and challenges than a church administrator. (Not to mention different expectations for Bible-related content.)
There are no hard-and-fast rules about what type of lead magnet is best for what type of audience, but depending on the topic and what you want your lead magnet to do for your audience, some formats will be more effective than others.
This isn't a comprehensive list, and there are plenty of other types of lead magnets you can create. But these are three of the most common types.
Ebooks
Ebooks are great for when you want to do a "deep dive" into a topic. This is an opportunity for you to establish thought leadership by thoroughly exploring an issue your audience wants to understand better. Ebooks should generally be "long form" content.
Examples: 7 Signs it's Time to Get a New Church Building and Teaching Your Teen to Follow Christ
Tools
Tools like checklists and document templates work well for helping your target audience take on tasks they encounter regularly, or for outlining things they need in order to be effective in a particular role. These can be significantly shorter than an ebook.
Example: Sample Church Budget
Data
When you have access to unique data, you can make some really useful white papers. Whether you turn your data into infographics, provide it in a spreadsheet, or present it in another format, this data is especially helpful when your audience is in a position of influence, or if you're trying to change their perception about a topic or issue.
Example: [Infographic] How Churches Waste Their Money
Different personas have different needs
If you're choosing your target audiences wisely, everyone you advertise to can benefit from your product or service. But despite having that in common, you can't treat every audience the same. Lead magnets that work well with one audience may not work with another.
Organizations that serve several types of people generally create "personas": archetypes of their primary customers. The purpose of personas is to help marketers, advertisers, and sales reps develop unique paths for each type of customer, based on their unique needs and the specific ways the organization's product or service meets those needs.
Suppose you make Bible study materials for lay people. Both church leaders and Christian moms would fall under your target audience. But you'd want to present each of these audiences with different messaging, and they're going to be interested in very different types of white papers.
Church leaders might be looking for something more academic, or a guide to leading other people through a book of the Bible, whereas a typical Christian mom may be looking for something that could improve their own personal study.
Whatever your industry, it's important to have lead magnets that serve each of your main personas. Even if you haven't formally defined your personas, you can still create lead magnets for the largest categories of customers your organization serves.
The right lead magnet increases conversions
Suppose you advertise a small group leaders' guide to an audience of Christian moms. Some of them are bound to be small group leaders, so you'll probably see some conversions. But that lead magnet isn't going to be relevant to nearly as many people in that audience as a resource that's designed specifically for Christian moms.
Choosing the right lead magnet is not about picking the one that's performed the best in the past. It's about finding the one that will be most relevant to the largest percentage of your target audience.
If your best-performing lead magnet is only relevant to 5 percent of your target audience, then you're basically eliminating 95 percent of the people you're paying to advertise to.
Even if you wind up choosing a resource that has had lower conversions in the past, if it's relevant to a significantly larger percentage of this particular audience, it will likely outperform your "best lead magnet."
The reality is your "best lead magnet" completely depends on who you're advertising to.